There may be no aspect of gardening more intimidating- and misunderstood- than starting plants from seed. But I promise, there's nothing more gratifying as a gardener. After decades in the garden and exhaustive side-by-side trials, I'm ready to demystify seeds and make it fun for you.


Unlocking the magic of seeds
Whether you're direct-sowing in the garden or getting a jump on the growing season by starting seeds indoors, a little know-how now will really pay off later.


Gearing up with the right equipment

There's a lot of misinformation about which supplies are truly necessary for starting plants from seed. From heat mats to growing trays, this is what actually works.


Troubleshooting your seedlings
Germination means your job is just starting: thinning, pruning, fertilizing, and transplanting into larger containers. Here's how to prep your plants for the garden.

Master Seed Starting
Here is what you get!
This course takes the confusion and frustration out of starting your favorite plants from seed. My favorite time-tested techniques will be your keys to success.

75+ VIDEOS
In-depth lessons
Learn on your schedule, on any device
LIVE Q&A
Real-time instruction
Regular sessions with me all season long
COMMUNITY
An exclusive online platform
Built just for us, with no social media nonsense
BONUS DOWNLOADS
Supplemental materials
PDFs, extra lessons, how-to guides

Master Seed Starting
Student Testimonial...

I'm just going to cut right to the chase…Master Seed Starting changed my life. MSS taught me everything and more about seed starting, optimal soil temperatures, and what the heck PPFD is. It helped me achieve insane success as I grew over 400 plants for my garden and others in my local community. MSS gave me a community of support with amazing, real-life gardeners solving real problems in real time.


But the most important thing that this course did for me…it unlocked my brain, my heart, and my senses to so many new and amazing things about myself and the world around me. This program helped me learn so much about myself, helped me to grow (yes, lots of plants…but personally as well!), and it helped to give me hope during a time last year when honestly, hope was hard to come by. Every gardener, farmer, grower…whether novice or pro…must experience this program and the results that it will bring!
-Matt J.
*A Note About Pricing
Price is based on U.S. residency and does not include sales tax or additional fees that may apply based on your location. Sales taxes apply for U.S. residents in certain states and will be calculated at checkout. Click here for a list of states where sales taxes apply. The European Union Value Added Tax (VAT) will be charged on purchases made by consumers in the EU. These are charges that may be mandated by your state or country and will appear as a separate line item in the cart if applicable.


Gardening isn't a one-and-done endeavor, and neither is the Master Seed Starting course. Once you're enrolled, you'll have lifetime access to all of the materials- every lesson, every bonus, every Q&A replay, even unlimited membership in the online community- for as long as you like. Carry what you learn with me into every new growing season with a full refresher course on any and all devices you own.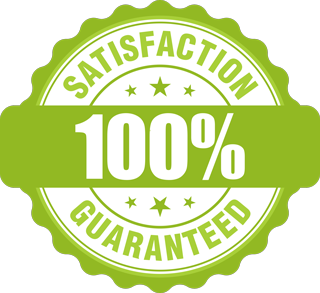 If you are unsatisfied with the Master Seed Starting course, contact us within 15 days of enrolling. Provide a brief reason to help us learn why you don't feel like this program works for you. We will give you a full refund. Refund requests must be sent within 15 days of enrollment.
Frequently Asked Questions
The course starts as soon as you're ready! Watch (or re-watch) the lessons entirely on your own schedule, whenever it's most convenient for you!
Is lifetime access okay? After enrolling, you have unlimited access to this course for as long as you like - across any and all devices you own.
If you're unsatisfied with the course, contact us within 15 days of your date of purchase and provide a brief reason to help us learn why you don't feel this worked for you. We'll refund you in full.
Yes! I've put together lots of supplemental materials - including how-to videos - and I'll continue to answer your follow-up questions in the course comments area as well as the student-only online community throughout the season. I can't wait to hear the stories of your seed-starting success!
The modules can last up to 45 minutes. But each module is made up of multiple bite-sized lessons, between 2 and 15 minutes each. It's easy to stop anywhere you want and pick back up later. I know you're busy, so I want to give you just what you need without a bunch of filler.
Yes. There's plenty here for gardeners of ALL levels. While we'll certainly cover all the basics, we'll also get into some of the deeper principles of starting plants from seeds.
You can ask follow-up questions throughout the season within the course comment section under each lesson and also within the Online Gardening Academy Community. And you'll learn from being part of the community as you read the answers to questions from other gardeners, too.
What makes this course unique is that it is created and taught by the one person, me - Joe Lamp'l, who has been teaching millions of people how to grow plants and garden for over 20 years - through television, books, podcasts, and online. Plus, you can get answers throughout the season in the course comment area and the online student community. You can't get that anywhere else. This course will more than pay for itself in just the first year because you'll better understand which products you need and which you don't.
While there's a lot worth covering in both those kinds of gardening, this particular course focuses around soil-sowing methods only.
The course begins with how to prepare for and start plants from seed, and it also covers how to care for seedlings all the way through the hardening off process - getting them ready for the great outdoors. These modules will prepare you for the entire process, showing you what you need to know to grow the healthiest seedlings until they are ready to plant into the garden. We also cover direct sowing of seeds outdoors, too.
No. In fact, we have moved away from hosting our online student community on Facebook and rebuilt it on a platform called Circle. Circle was created just for online communities as an alternative to social media. Now, all students of this course can participate in a private forum built just for us, with none of the nonsense that comes with traditional social media sites.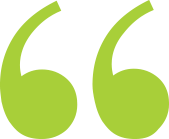 I feel like we're two friends sharing information. You provide so much great info but it's not at all overwhelming or condescending. Everything is clearly explained. I've been listening to your podcast and watching your show for years, and this is just an added bonus to learning from you. It's been fantastic - so professional! The photos are gorgeous, too.
~ Kathryn B.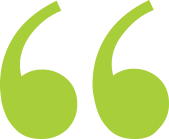 You are a great instructor

and made this process much less scary and unexciting. The amount of information about all the different methods and materials you can use was amazing. I love how you show us that you can use fancy equipment and get great results but that the less expensive option can give you just as good of results. I thought it seemed expensive when I signed up, but there is so much information that it is a great value!
~ Melissa G.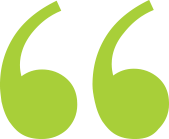 You are clear & concise in your explanations. 

Your videos showing different techniques are invaluable for us with visual learning styles. The way you present each step of the process in a separate module lets us easily go back and rewatch the segment to pick up what we missed the previous time. And I could go on, and on, and on… The informational modules and the visuals show that seed starting is not as intimidating as it seems. The modules showing equipment that you use and the worksheet listing basic equipment, helped me know exactly what I needed in order to be successful. The troubleshooting module showed what could potentially go wrong, and steps to remedy the issue. This course presented seed starting in a way that give me confidence that I can do this. I now have the freedom to grow what I wish!
~ Jane B.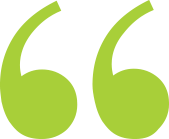 I think you did a great job

of bringing a very large subject down to bite sized modules and explaining the science behind the why you recommended things.
~ Christina D.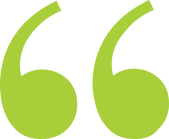 There was so much insightful and practical information

that has been obviously well-researched. Joe is also dedicated to the students, quick to answer questions and gracious with his answers! I wouldn't normally sign up for a course at this price, but I trust Joe's knowledge and presentation style. The included topics convinced me to sign up, and I'm glad I did!
~ Devvy L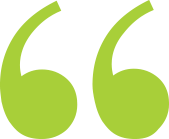 I really loved that Joe covered many different techniques, 

not just what works best for him. I feel like this has helped me direct my funds in the one direction and will save me money in the long run. This course gave me a firm building block. I now feel comfortable to try different techniques (especially soil blocks) and to experiment (something I never would have tried before). I felt so overwhelmed before this course. This gave me the confidence I was looking for.
~ April A.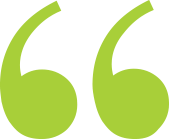 So many invaluable tips and tricks

in packed into a more modern way of education! Within three of the modules I understood so many past gardening failures and how to avoid them. This has been such a wonderful course and such a cool way to learn. Outstanding format! User friendly and very informative. I wish every aspect of gardening and composting was taught like this course was.
~ Kimberly B.