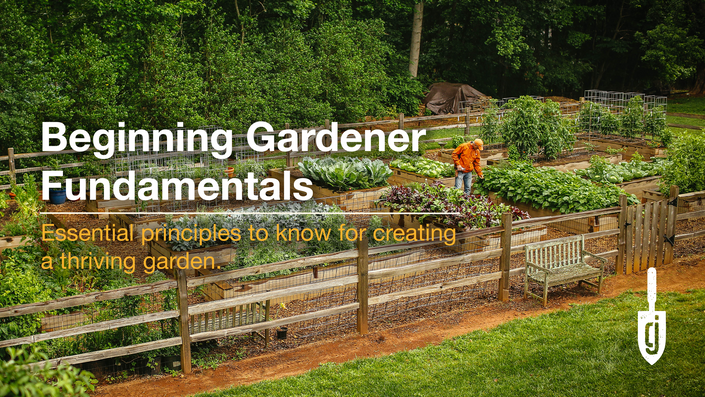 Beginning Gardener Fundamentals
Join me as I walk you through the basics on healthy soil, planting, watering techniques, composting 101, raised bed and other gardening methods, fertilizer fundamentals, the many benefits of mulch, and more. When you follow these fundamentals, your plants will be healthy and your garden will thrive - even when gardens around you are failing.
Join me as I walk you through the basics on healthy soil, planting, watering techniques, composting 101, raised bed and other gardening methods, fertilizer fundamentals, the many benefits of mulch, and more. When you follow these fundamentals, your plants will be healthy and your garden will thrive - even when gardens around you are failing.
You don't need a green thumb to grow your own food! You just need to understand why these basics are important and how to implement them in your garden. As a TV host and recognized gardening expert for nearly two decades, I'm here to be your guide to make sure you finally succeed at and enjoy growing your own food.

In fact, I'm the guy that DIY Network picked out of a national search to teach their viewers (40 million of them), how to start and grow a successful vegetable garden. The success and popularity of the show far exceeded the network's expectations. It was originally scheduled for one-season but quickly grew to a 3-year series, with 52-episodes. During our third year, my Atlanta, GA area DIY Network garden was thriving and producing all kinds of food, even when most other gardens were failing due to particularly challenging crazy weather.

Yours can thrive too - in spite of Mother Nature's challenges. You just need to know the key fundamentals, and I've got you covered here in the Beginning Gardener Fundamentals course presented by the joegardener® Online Gardening Academy™.
Your Instructor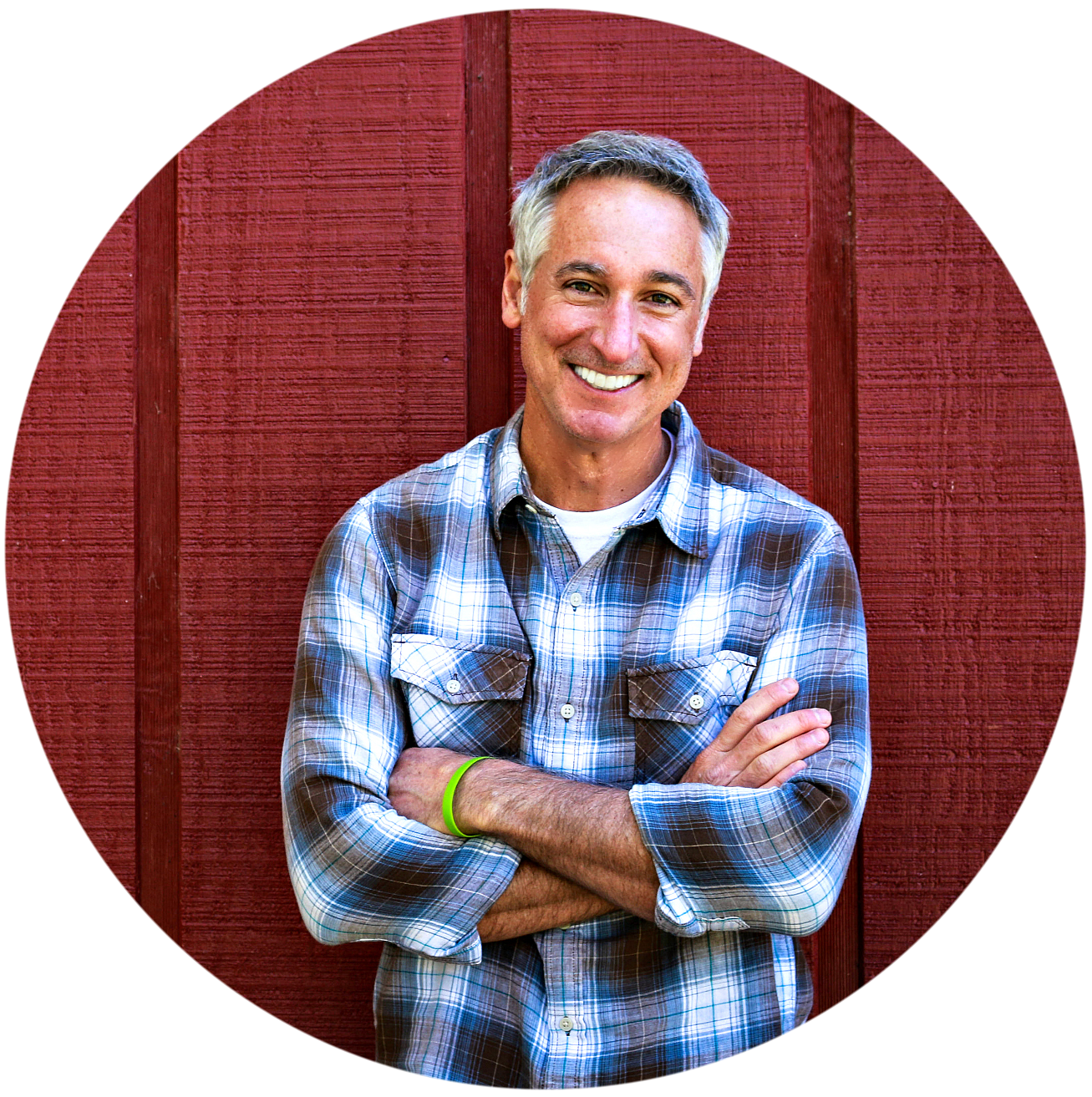 Joe Lamp'l (aka joe gardener® and founder of joegardener.com) is one of the country's most recognized and trusted personalities in gardening and green-living. That passion for living a greener life is evident to a nationwide audience who watches Joe in his current role as Creator, Executive Producer, and Host of the Emmy Award-winning PBS series, Growing a Greener World® and previously as host of Fresh from the Garden on DIY Network and more. Joe also shares his know-how on NBC's TODAY SHOW, ABC's Good Morning America, The Weather Channel, and through his popular books, podcast series (The joe gardener Show), and more. Past awards include: The American Horticultural Society selected Joe as the recipient of the Society's B.Y. Morrison Communication Award, which recognizes effective and inspirational communication—through print, radio, television, and online media. A multi-award winner for Best On-Air Talent for Television by the Garden Writers Association, and The Taste Awards for, Breakout Storyteller of the Year, and Best Environmental Television, Series, Film or Video, and Best Branded Television Series in 2016. Joe is deeply committed to "growing a greener world" through his television series, websites, podcasts, online learning, books (including The Green Gardener's Guide), and more.
After enrolling, you have unlimited access to the course sections - and the bonus materials (including the private course-members-only online community) for as long as you like - across any and all devices you own.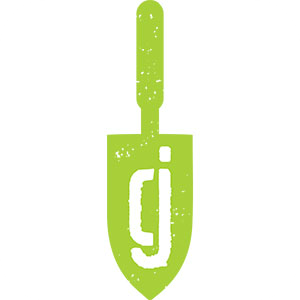 "My wife and I are taking your course. I'm writing to let you know how worthwhile I think this project is. That great information like this can live on and in such a usable format is just amazing. We look forward to the second course too (in the future). Kudos to you." - Jim Peterson, Publisher, Garden Design Magazine


"For the first time ever, I have a garden I can be proud of. I give all of the credit to your online class and the never ending amount of information you provide. Thanks Joe!" - David S., South Carolina

"I have taken many on-line study courses and this one was by far one of the best ones in terms of content and format. Great job!!!! Enjoyed it thoroughly." - Kathy H. - Georgia


"I'm no longer afraid to try something, and I now know I need to test my soil. This year's crop will be better than all the rest. You did everything that helped me. I've been trying to grow food for over ten years, and I would end up with everything dying. You taught me to make a good soil, and it is not going to cost me an arm and a leg to get our food grown. I cannot thank you enough for what you taught me. I was a hit and miss gardener, and you have given me enough knowledge to know which way I should do things to get a great garden. Thank you Joe!!!" - Donna J. - Arkansas


"This course was so informative and so much fun! I looked forward to each module! Can't wait to join you again!" - Eileen D. - Virginia


"The modules were great. A lot of information, well organized. I already go back and visit them. I didn't expect so much information that was new to me. The information is readily available and organized in a way where I don't have to search through my books or the internet. So easy to use. Your instructions are clear and organized. Your enthusiasm is wonderful - makes me want to go out and garden." - Devyn S. - Oregon


"It answered so many questions that I didn't even know I had! It will definitely help me make more confident decisions when planning my garden this year." - Meghan H. - Tennessee


"Everything you've offered with this class has been top shelf, Joe! Well worth the investment already. I'm taking my time with the teachings and am discovering lots of things that I've done wrong in the past that only got me 'meh' results. I guess I didn't know what I didn't know, but because your teaching was so thorough and well-rounded I learned a ton about things I never would have considered otherwise. I now know that some of these hidden nuggets will improve my gardening results tremendously. I felt like I got explanations for the 'whys' and 'hows' that made sense. Understanding the purpose behind doing things and implementing the right methods for your PARTICULAR garden is priceless." - Sandi G. - Illinois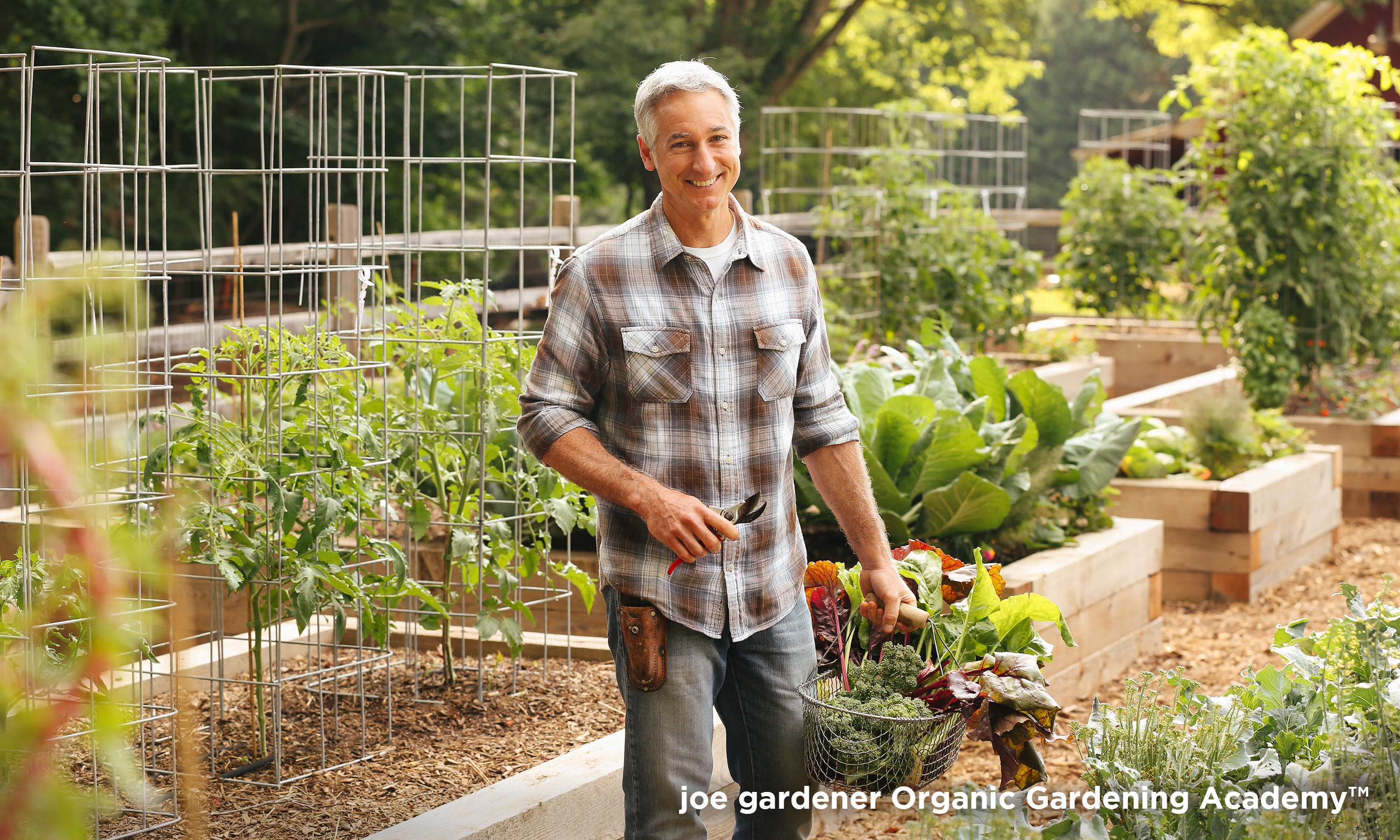 These are just a few of my 16 raised beds in my Atlanta-area garden. I grow in and harvest from these beds 12 months out of the year.

*A Note About Pricing
Price is based on U.S. residency and does not include sales tax or additional fees that may apply based on your location. Sales taxes apply for U.S. residents in certain states and will be calculated at checkout. Click here for a list of states where sales taxes apply. The European Union Value Added Tax (VAT) will be charged on purchases made by consumers in the EU. These are charges that may be mandated by your state or country and will appear as a separate line item in the cart if applicable.
Frequently Asked Questions
When does the course start and finish?
The modules of the course will be open to you immediately upon registering. Move through them at your own pace. You can take as long as you need to complete the modules - but don't wait too long. Get out there and garden this season!
How long do I have access to the course?
How does lifetime access sound? After enrolling, you have unlimited access to this course for as long as you like - across any and all devices you own.
What if I am unhappy with the course?
We would never want you to be unhappy! If you are unsatisfied with your purchase, contact us in the first 15 days of purchase. As long as it's within 15 days, we will give you a full refund, no questions asked.
Will I receive bonus materials or anything else as part of this course?
Yes! You will receive bonus materials - including how-to videos (like the DIY project to create a durable, sturdy and nice-looking tomato cage) and a printable e-book on home composting. Also - You will receive access to my new, private online community exclusively for members of this course. I'll be there often to answer any specific questions you have as you move through the course - and I'll continue to be there to answer your questions throughout the season. I can't wait for you to begin to post pictures of your thriving garden and the food you've grown!
How long does each module last?
Each module lasts 15 to 35 minutes. I know you're busy, so I want to give you just what you need without the filler.
I've never had a "green thumb" - Is this course for me?
Absolutely! You can do this! Once you understand the fundamental principles I teach in this course - and just as importantly - the "Why" behind the importance of these steps, You can grow your own food from your very own healthy, productive vegetable garden.
I don't have much space. Is this course for me?
Yes - This course discusses container gardening. Just about any vegetable or fruit can be grown in a container. The course also teaches other creative small space options. Limited space does not need to stop you from growing your own food!
I'm an experienced gardener. Is this course for me?
Likely not. If you've been gardening a few years but haven't had much success, then the fundamentals in this course will make you a better, more confident gardener. However if you've been gardening for many years, this information in this course may be too basic for you. Watch for future classes which will teach at a more advanced level.
What if I still have garden questions after going through the course?
You have two options: 1. Join me in private online community exclusively for students! I'll be there often to answer those questions as you move through the course. Just as importantly - I'll continue to be there to answer your questions throughout the season and beyond. 2. You can ask questions within the course website. After all, we'll be going through this journey together.
How is this course different than other online courses I've seen?
What makes this course unique is that it is created and taught by the one person, me - Joe Lamp'l - who's been teaching millions of people for nearly 20 years - through television and online - how to successfully start and grow a vegetable garden. Plus, you'll have direct access to me in the private, course-members-only online community, set up just for this purpose. So, you can get answers throughout the season. You can't get that anywhere else. This course will more than pay for itself in just the first year with my money-saving tips, and because you'll know which products you need and which you don't.
Do I have to be on Facebook to be part of the online student community?
No. In fact, we have moved away from hosting the online student communities on Facebook and rebuilt it on a platform called Circle. Circle was created just for online communities as an alternative to social media. Now, all students of this course can participate in the community even if they're not on social media.