Organic Vegetable Gardening is everything I've ever wanted to teach about growing your own food, exactly the way I've always wanted to teach it. The course is designed to be a comprehensive guide to starting, growing, nurturing, and harvesting your favorite vegetables: no matter what you love to eat, no matter where you live, no matter your level of gardening experience.

Let's make you a better, smarter, more confident gardener. Here's how.

Pre-recorded video modules
Shot like mini-episodes of my award-winning TV series, each video lesson was created just for this course. Watch at your own pace, skip around by topic, rewind and repeat as needed when you need a refresher.




Regular live
Q&A
You're never on your own in this course. I'll host frequent online sessions where I'll share updates from my own garden and help you deal with whatever challenges you might be facing in real time.

Guest expert lecturers
They're the best in the business when it comes to organic vegetable gardening, and they'll be here for you. From soil scientists to world-class growers, I'll bring you a lineup of masters to help you do it at home


Exclusive online community
Join over 2,000 of your classmates in a virtual community designed specifically for this course, with none of the nonsense that comes on traditional social media. This platform is just for us, just for gardening together.


DIY
Projects


We'll tap into your inner do-it-yourselfer by constructing some of my favorite tools and accessories that will make your garden more productive… for mere pennies. These step-by-step lessons grow success.


Bonus supplemental
materials

Handy downloadable charts, convenient reference guides, foolproof cheat sheets you'll refer to over and over again. I'll arm you with reliable resources to take your learning from the classroom to the garden.

Organic Vegetable Gardening
2023 Beta Launch:
Here is what you get!
RECORDED VIDEO LESSONS
Watch vegetable growing lessons at your own pace released throughout the year.
GUEST SPEAKERS
Learn additional gardening topics from the best in the industry.
COMMUNITY
Complementary access to the Online Gardening Academy™ private student community.
LIVE Q&A
Present your questions and challenges for Joe to answer live.
BONUSES
Additional bonus lessons and tutorials added throughout the year.
DOWNLOADS
Downloadable materials to supplement your learning.

Online Gardening Academy™
Student Testimonials...

"Joe is my one stop resource for all aspects of veggie gardening. His courses are excellent at covering the topics, but it doesn't stop there. The training material is well organized. The modules are timed (progress is measured) and the topics are easily searchable. Joe adds new resource materials as his team develops them. He also augments older modules to keep them fresh and incorporates the latest research as it becomes known. I recommend repeating his courses again each winter to prepare for the coming season."
-Mark G.
"I hardly know where to begin. Joe Lamp'l's classes have changed my gardening practices and took my love of gardening to new heights. I learned so much that I had the best garden that I've had in 50 years. It's amazing what you don't know until you take a great class and learn so much more. One of my favorite parts of the Online Gardening Academy classes is the support. Answers are quick and the community family is so supportive. It's important that I get answers and solutions that I trust. It's also great fun to follow fellow gardeners experiences and pictures and watch other gardens grow."
-Devyn S.
Enrollment Closed Until 2024



We Cover Everything You Need to Grow Like a Pro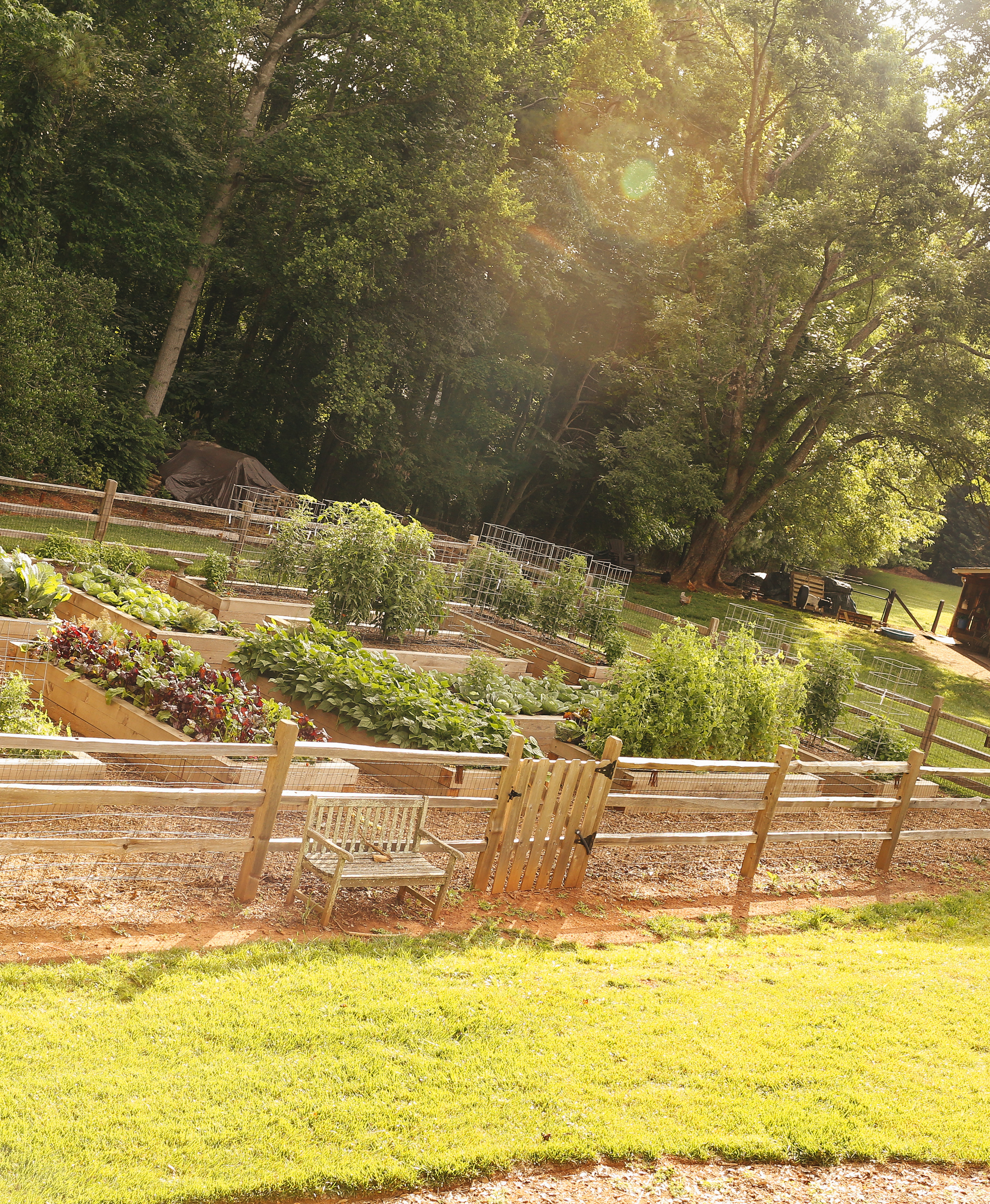 Garden Planning & Organization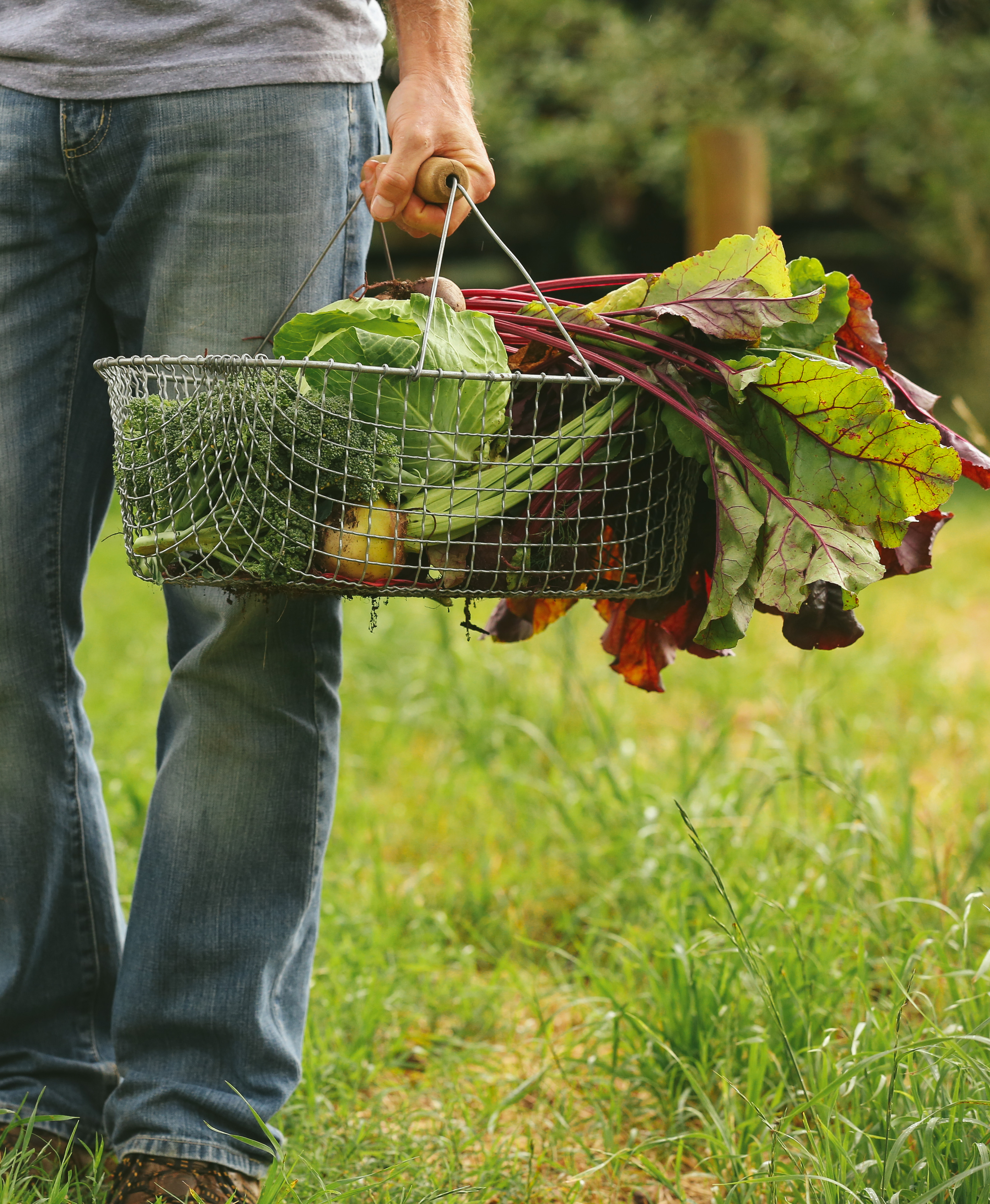 Growing Vegetables: Seed to Harvest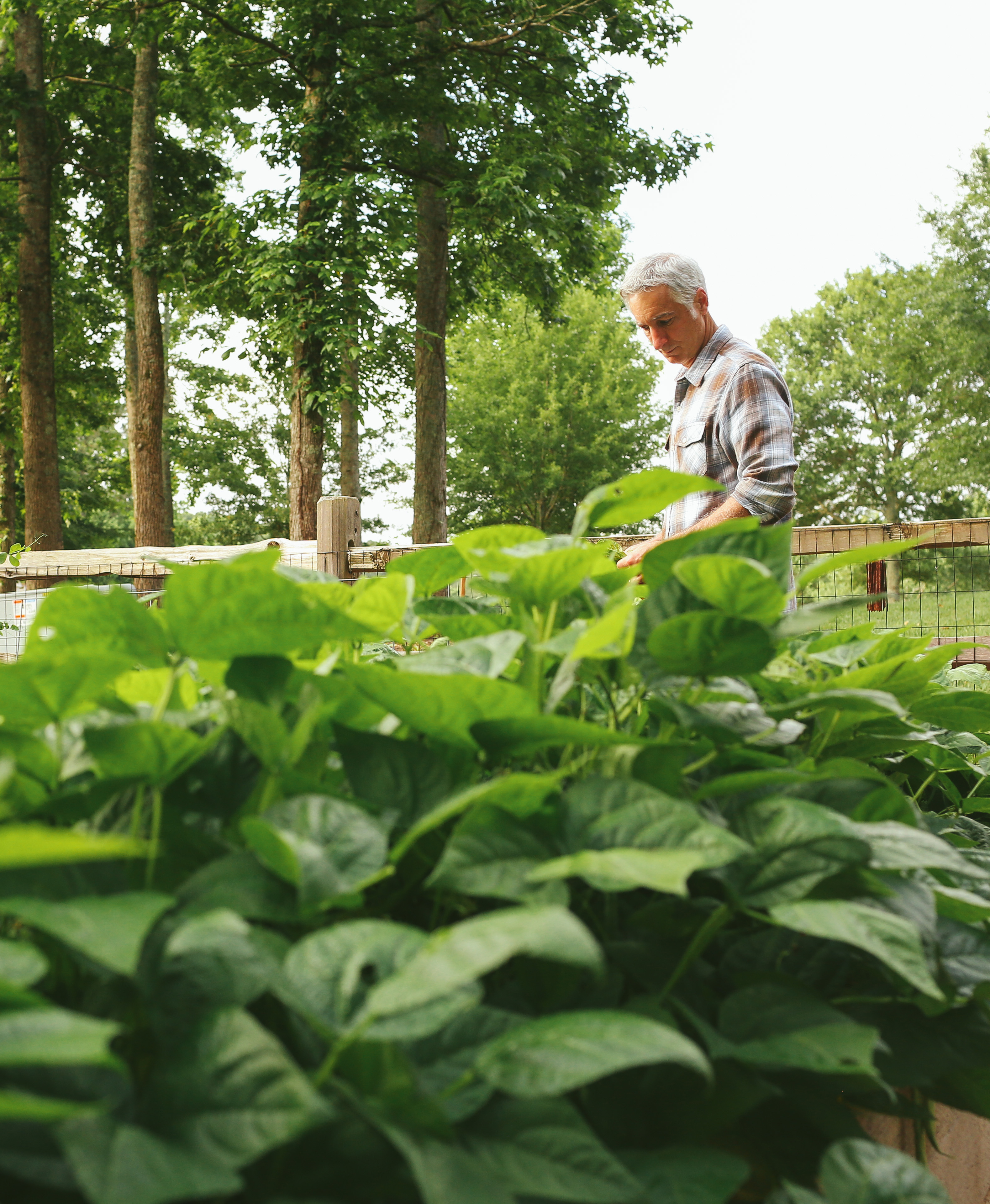 Crop Rotation, Cover Crops, & Green Manures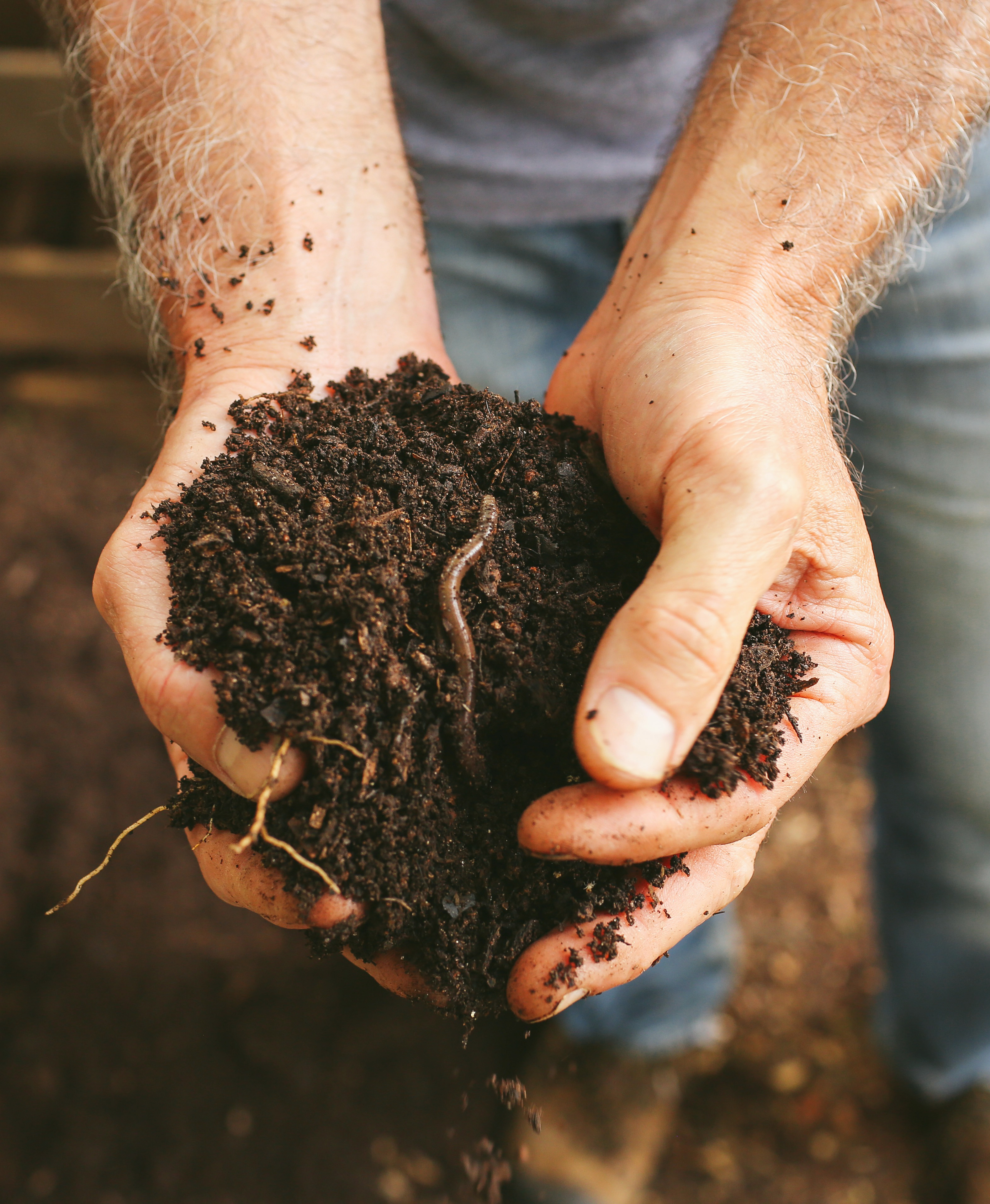 The Science Behind Great Soil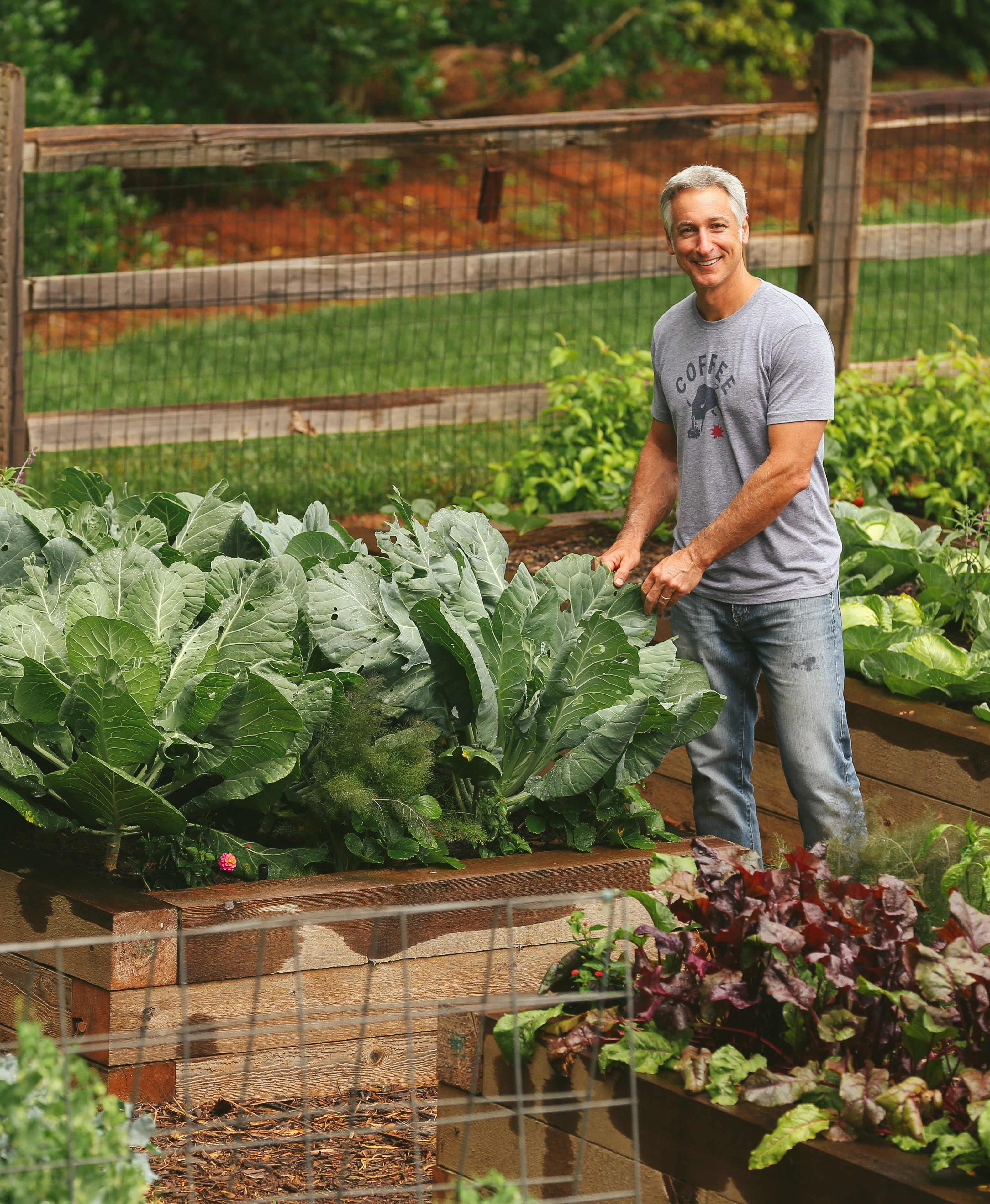 The Common Denominator for Plant Success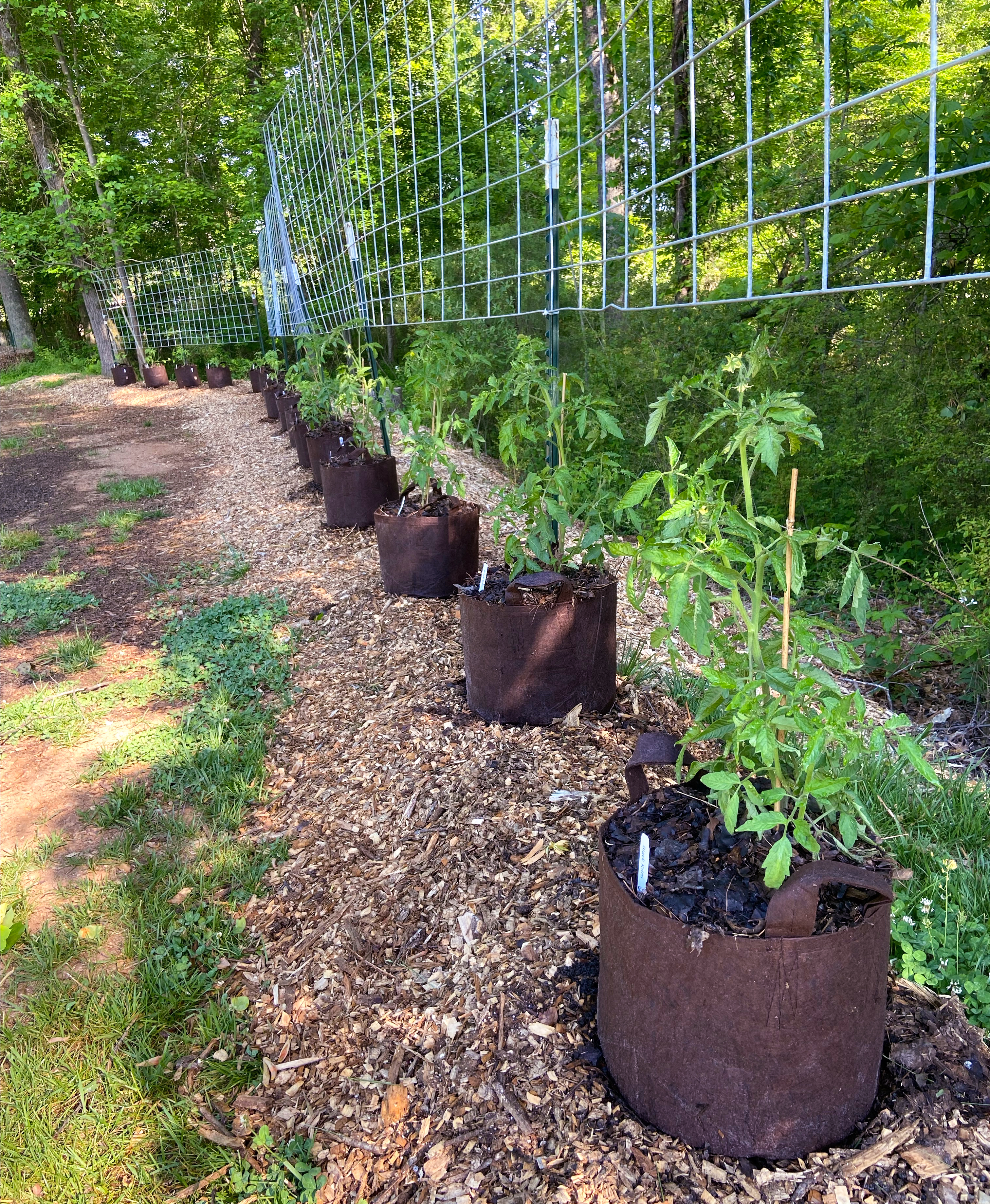 Creative Alternatives for Where to Grow Food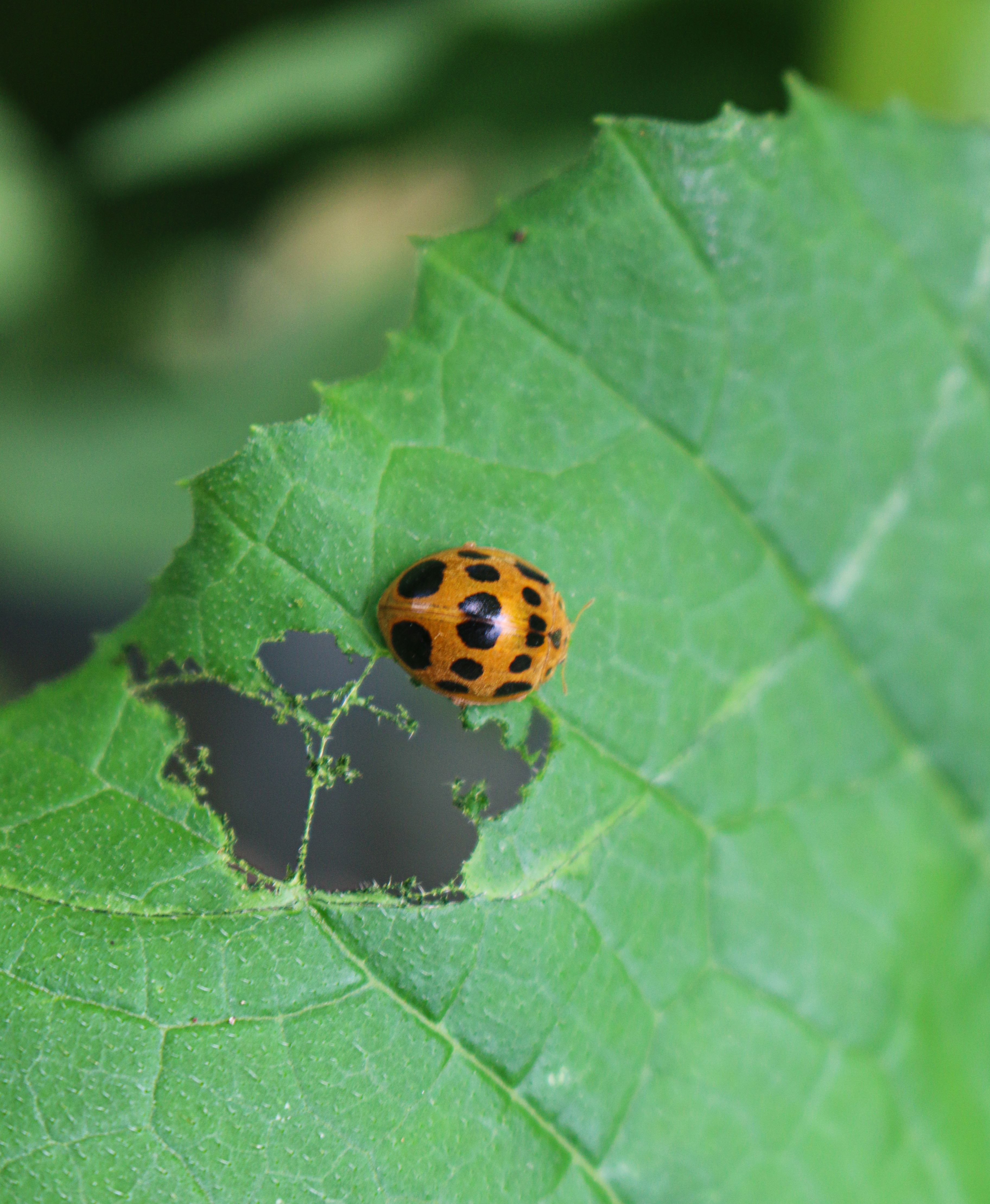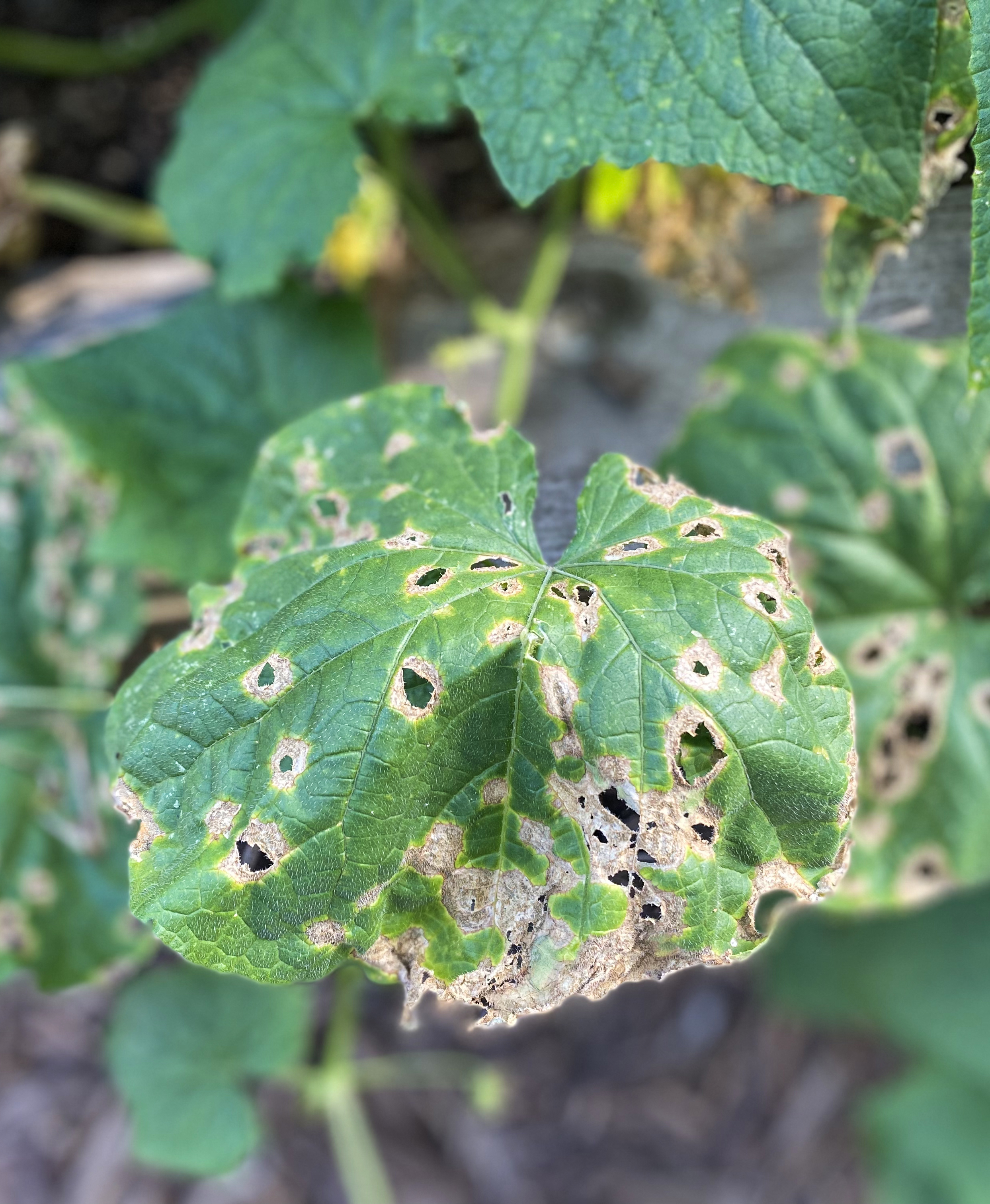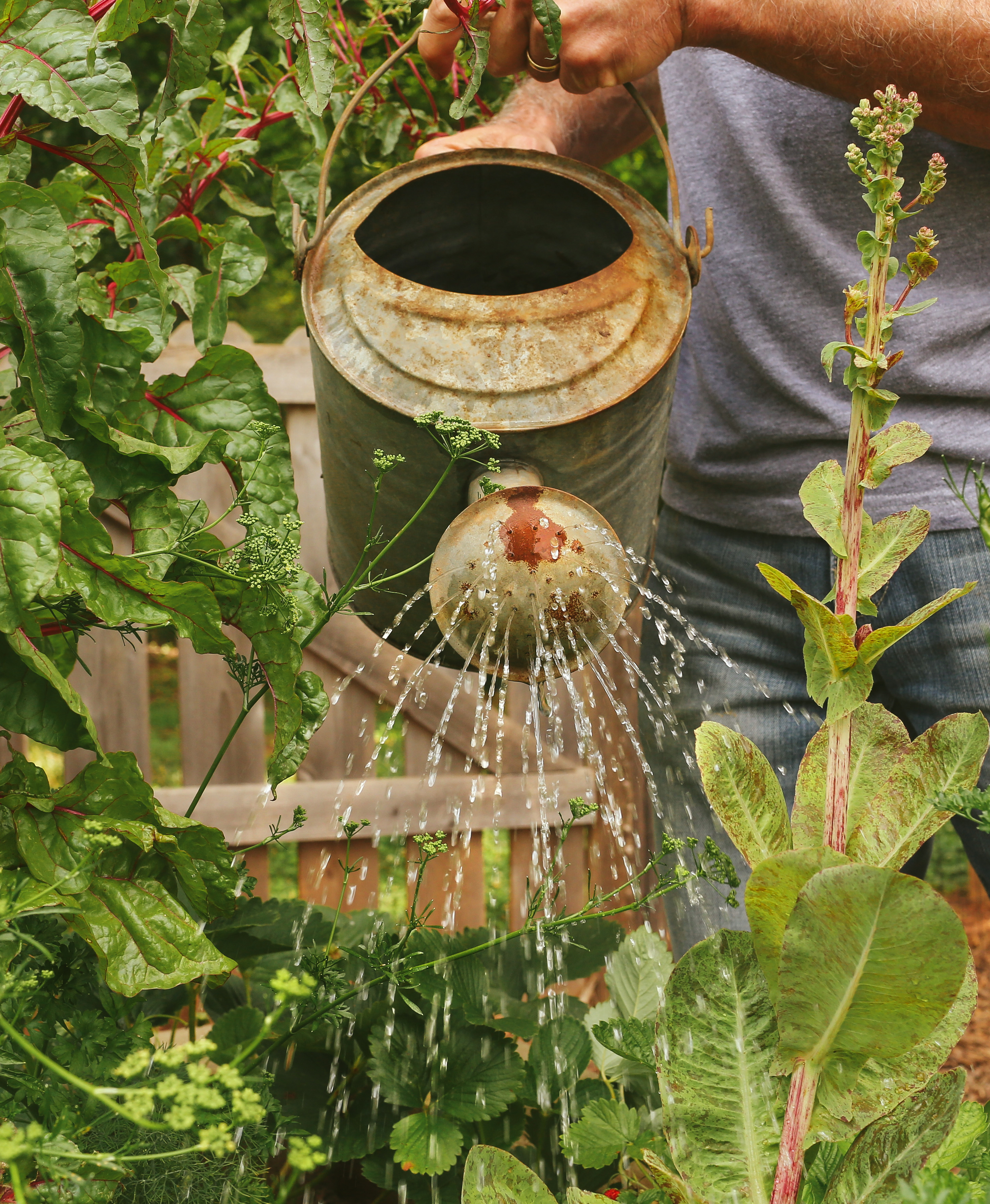 Getting the Watering Right

Guest Expert Lecturers
I've invited the best in the business to help me out on a variety of topics. From soil scientists to world-class growers, I'll bring you a lineup of masters for live presentations taught all season long. And if you miss one, we will provide you with the recording so you can go back and watch.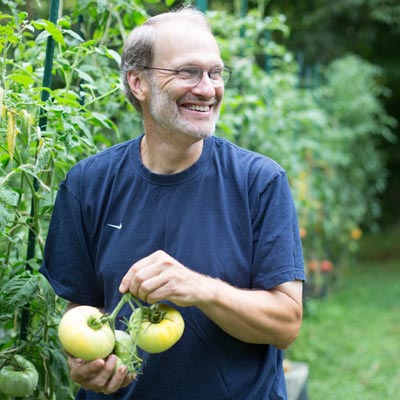 Craig LeHoullier: Tomato Management
Craig LeHoullier, author of Epic Tomatoes and collaborator with Joe on his course Growing Epic Tomatoes, has experienced most things "tomato" over his 40 years of gardening. With a focus on heirloom varieties, as well as plant breeding, Craig now gardens exclusively in containers and straw bales.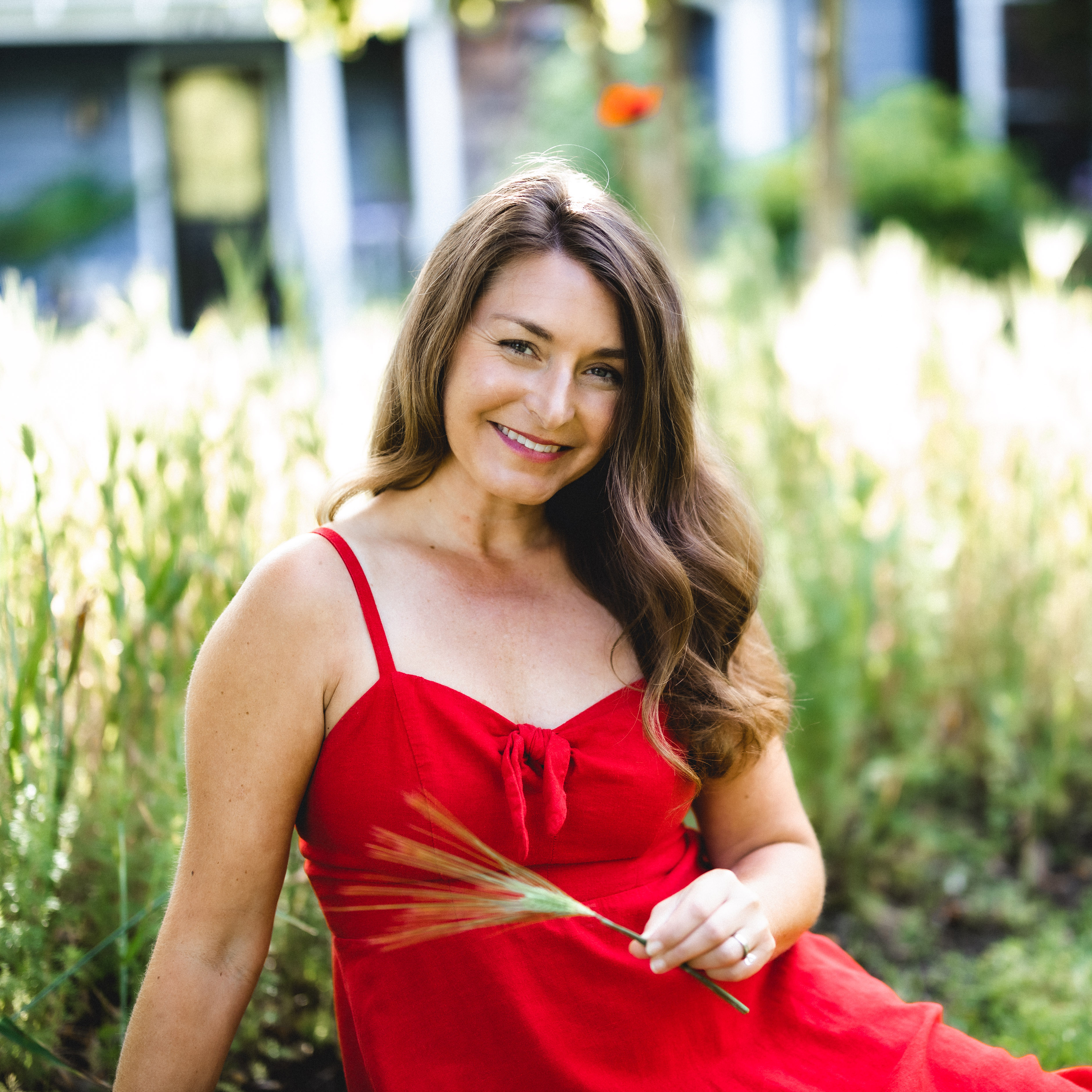 Brie Arthur: Managing 4-Legged Pests

Brie is the author of The Foodscape Revolution and Gardening with Grains and a long-time contributor to Joe's Emmy-award winning public television show Growing a Greener World. Brie is a passionate garden communicator and educator with specialties in foodscaping, crop rotation, cover crops, plant propagation, and more.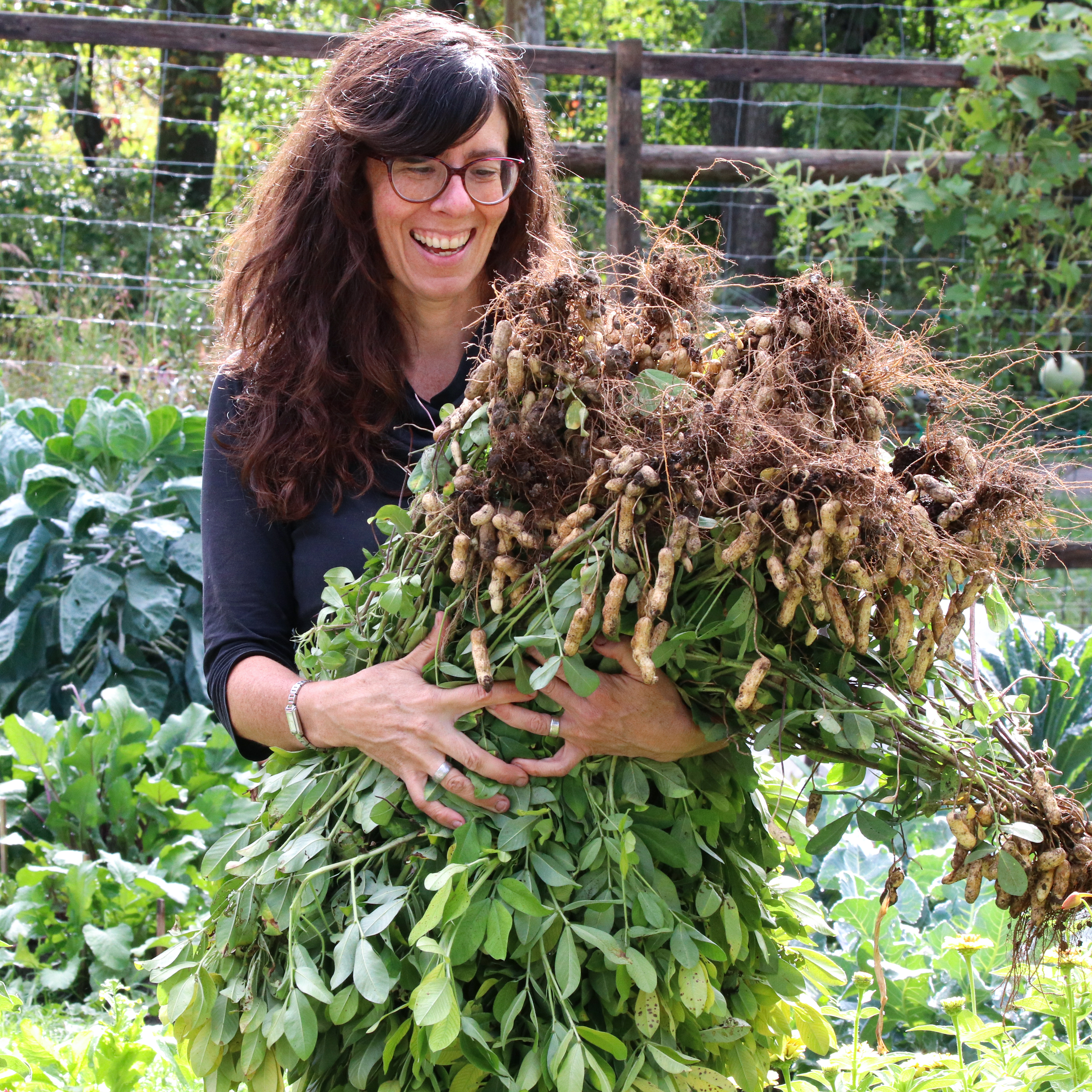 Meg Cowden: Succession Planting

Meg Cowden is a self-taught organic food gardener, author, and speaker. With 25 years of growing experience, her passion is intensively succession planting to maximize her short growing season. Her first gardening book, PLANT GROW HARVEST REPEAT, is a master class on bringing succession planting to all aspects of your home garden, from flowers to fruit trees to vegetables.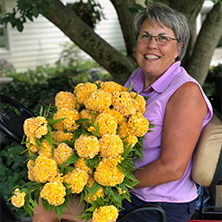 Lisa Mason Ziegler: Growing Flowers

What began as a small cut-flower farm producing for local markets has grown into so much more. Lisa has become a leader in the cut-flower growing industry, author, accomplished speaker, teacher, and the owner of TheGardenersWorkshop.com.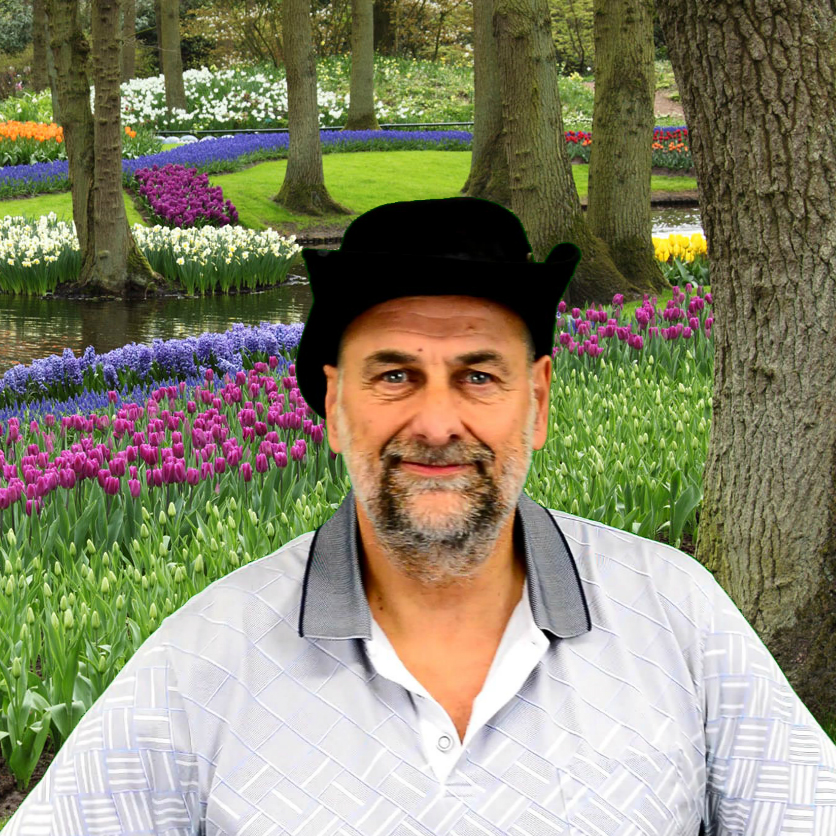 Robert Pavlis: Plant Botany & Organic Fertilizers

Robert Pavlis is a well-known speaker, and educator with over 40 years of gardening experience. He is the author of several books, Building Natural Ponds, Soil Science for Gardeners and Garden Myths and publishes the popular gardening blogs; GardenMyths.com and GardenFundamentals.com. As the owner and head gardener of Aspen Grove Gardens, a six-acre botanical garden, he grows 3,000 varieties of plants.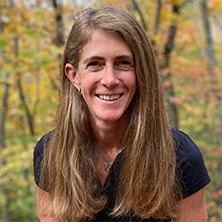 Inga Meadows: Plant Disease Management

Inga Meadows is an Extension Plant Pathologist for Vegetables and Herbaceous Ornamentals with NC State University and is located at the Mountain Research Station in Waynesville, NC. Her extension and research focus on improving the management of diseases of tomato, other vegetables, and greenhouse ornamentals for commercial growers, both conventional and organic operations. Inga received her bachelor's degree in Botany at Oregon State University and her master's degree in Plant and Environmental Sciences at Clemson University.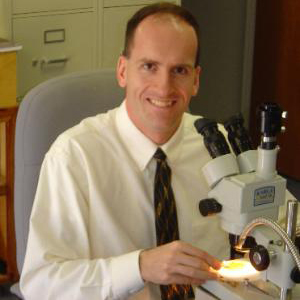 Tom Dykstra: The Brix Number that Stops Pests

If you ever do research about Brix, you'll find Tom. He has pushed forward the agricultural science on Brix, having discovered that various Brix values have different effects on what pests show up on plants and if they stay. Since 1997, Tom has had his own lab, Dykstra Laboratories Inc. is heavily involved in bioelectromagnetics and insect olfaction research.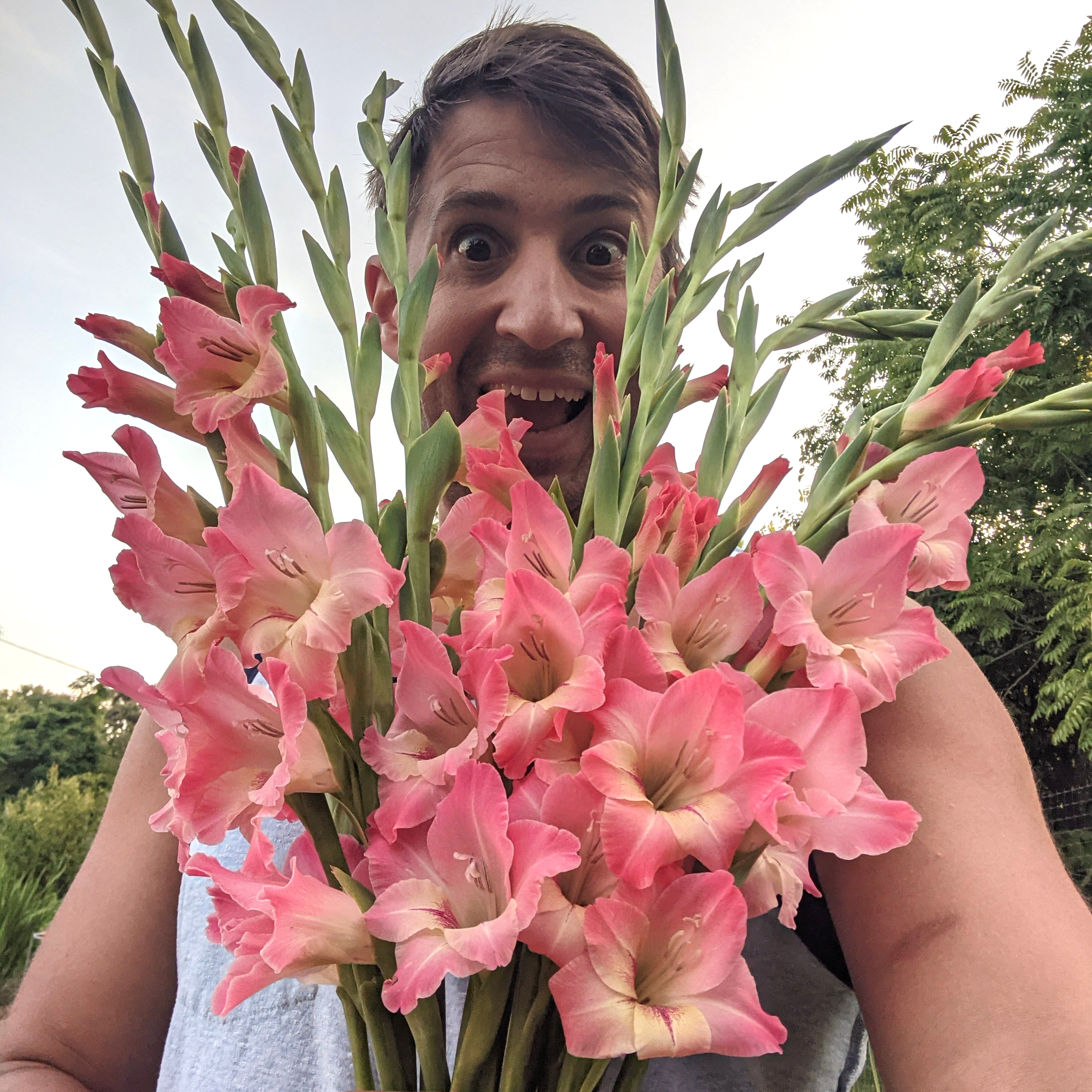 Joseph Tychonievich: Plant Breeding & Cross Pollinating

Joseph is a gardener, writer, speaker, plant breeder, and life-long lover of plants. He earned a bachelor's degree in horticulture from Ohio State University and went on to work for specialty rare plant nurseries in Japan and Michigan before pursuing writing full-time. He's the author of three gardening books including Plant Breeding for the Home Gardener.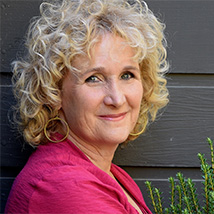 Nan Sterman: Waterwise Gardening in Hot Climates

Nan grows gardeners... and gardens. California native Nan Sterman is passionate about plants and gardens. Nan is a pioneer of Southern California's landscape transition from thirsty and hungry to waterwise, sustainable, and beautiful. Nan's focus is connecting plants to people and the planet. She takes a wholistic approach, and as a result, wears several titles: garden expert, garden designer, teacher, author, botanist, award winning writer, TV host, and producer, among others.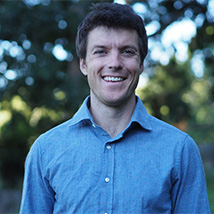 Bryant Mason: Soil Science & Organic Nutrients
Bryant is a Certified Crop Advisor through the American Association of Agronomy. He specializes in organic nutrient management, helping farmers around the country utilize soil and tissue testing to unravel the complexities of soil and crop nutrition. Bryant also has a peach orchard he operates in Western Colorado. He distributes free educational videos about soil and plant health through his Instagram channel @soil_doctor.

I wanted to make sure that my students would be able to get all the help they needed, wherever and whenever they wanted it. That's why I've tailored all the content of this course to be available on any device you own: on your home office desktop, while traveling on a laptop computer, while on the go on your tablet, or even out in the garden on your smartphone. However you choose to learn, every lesson and module is literally right at your fingertips.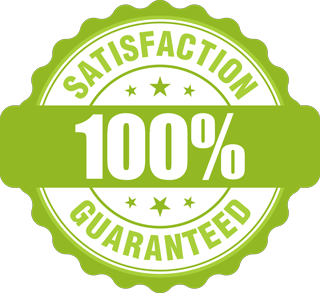 If you are unsatisfied with the Organic Vegetable Gardening Program, contact us within 15 days of enrolling. Provide a brief reason to help us learn why you don't feel like this program works for you. We will give you a full refund of what you have paid so far with no questions asked. Refund requests must be sent within 15 days of enrollment.
Frequently Asked Questions
This program begins as soon as you enroll. Pre-recorded lessons are ready for you and live trainings and Q&As with me begin April 6th. I will be joined by expert guest speakers throughout the season.
You will have lifetime access to the Organic Vegetable Gardening lessons and recorded live trainings.
There is a 15-day money-back guarantee on all my courses. So if you decide within 15 days of enrolling that you don't want to continue, just send me an email with a brief explanation why. Whichever payment option you have chosen, I will refund you the amount you have paid and unenroll you from the program.
I know you will have questions and challenges along the way. No course can cover everything, but that's where the Online Gardening Academy™ Student Community comes in. Drop your questions in the Organic Vegetable Gardening private community spaces for me and other students to help you with. Additionally, there will be comment sections in the course under each lesson where you can add your questions for me to answer.
Organic Vegetable Gardening is unlike any online gardening course I have ever built or taken myself. Think of it as my books, my podcast, and my television shows all in one packaged together as an online learning program. There will be recorded lessons to watch, live sessions to attend with me and experts I have had on my TV show and podcast, and an online community where you can tap into the knowledge and camaraderie of thousands of other students at different stages of their gardening journey.
Every time we have a live session, it will be recorded and become part of the course as well as shared in the community. So even if you can't show up live, you can go back and watch at your own pace. Pre-submit a question for a live Q&A and I'll answer it for you. Then my team will share cliff notes that will show you where in the recording your question was answered.
No. In fact, I have moved away from hosting all of my online student communities on Facebook and rebuilt one community on a platform called Circle with private spaces for each of my biggest courses. Circle was created just for online communities as an alternative to social media. Now, all students of Organic Vegetable Gardening, Master Seed Starting, Growing Epic Tomatoes, and Beginning Gardener Fundamentals can participate in the community together even if they're not on social media. Once you join that community, you'll have access to me and to a large group of gardeners who have mastered different gardening skills.
Absolutely! In fact, Organic Vegetable Gardening is designed to go above and beyond the basics and essentials that I teach in Beginning Gardener Fundamentals.
This is the first time I have ever offered a program this comprehensive with so many different ways to participate and learn. It's also the first time I have offered a course with a payment plan option. In this beta version, you will be part of a group of founding students who will be the first to try out this format and help me build the best and most comprehensive gardening program on the web. It also means that you will get to participate at the lowest price I'll ever offer this program again.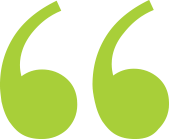 Preaching to the choir...

Ok so I know you all know this but these classes are great. Joe Lamp'l all I can say about the new organics class is wow! There are videos for plants showing him planting and taking care of all the way to harvesting including how to know when to pick. I am growing cauliflower for the first time. That video was wonderful. The best thing as I can go back to the video during growing and again at harvesting. Thanks for doing the class with watching them growing for a season. 
~ Carole G.

Thank you so much for your encouragement!

I'm so very, very grateful for the personalized help you have given me and setting me up for success. You are a Fabulous teacher... the BEST I have ever experienced. I am so happy to be here... it's the best decision and best investment I've ever made in a course (and for my garden). ROI=100-fold and we're not even a month into the program. :-) 
~ Pam T.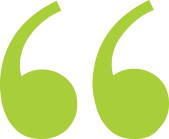 My garden is a much better place
There isn't enough space to recount what I've learned in the last year since I learned about Joe Lamp'l & the OGA. Suffice it to say that my garden is a much better place now than it was in January 2022, especially re soil quality - and I'm starting to experience success! The courses, community & communication have been essential for me to learn what works & provides much-needed encouragement with the failures.
~ Christine S.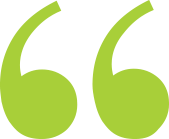 I was a bit skeptical...

I will admit that I was a bit skeptical about the OGA classes when they first started. I really didn't know what Joe and his team could bring to the topics of seed starting, organic gardening fundamentals, etc. and I wasn't sure about paying a fee for it, without knowing how much of the content was practical and not just academic. I was thrilled to see how misplaced that skepticism was!  Joe has a no-nonsense approach and really distills the information down to practical application for people who are not professional gardeners or horticulturists. I would highly recommend the OGA to anyone who wants to really deep-dive into understanding soil health, plant health, seed starting and whatever other amazing things the team comes up with, and want reliable information.

~ Julie F.

Growing a Greener World together...

I signed up for the Online Gardening Academy to better understand how to garden and help keep our spaces, our planet and ourselves healthy. The more I learned, the more my passion for gardening with intention grew. Knowledge is power. Armed with a solid understanding of what goes on below and above the soil's surface, my appreciation for all things that grow, no matter what season, is now a constant in my life. Today, I enjoy to sharing that passion with anyone who's interested in learning or sharing their knowledge about their own garden experiences. My all-out passion for gardening, is a blessing in my life that sustains me and grounds me, like nothing else.
~ Mary Jeanne R.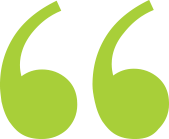 Yet another testimonial...

I have taken all of Joe's classes. I have taken Cornell University's classes. I have taken New York Botanical Garden classes. Which are my favorites... well, of course, Joe's. I tell all my fellow gardeners about Joe and his classes. This is not an exaggeration. Thank you Joe and your whole team!
~ Judy B.