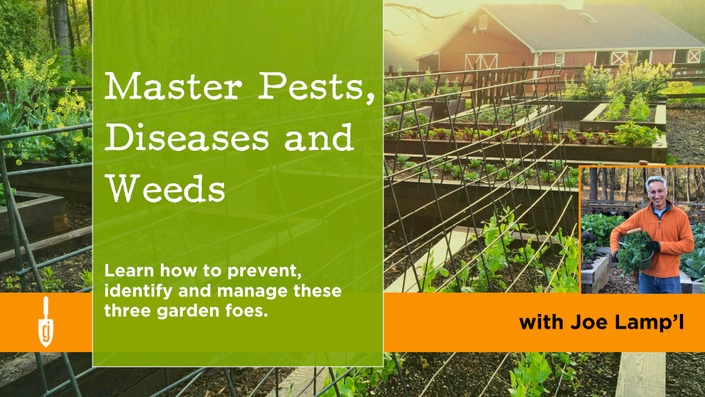 Master Pests, Diseases & Weeds
How to prevent, identify and manage garden pests, plant diseases and weeds.
Join me as I walk you through mastering pests, diseases and weeds in the garden and landscape. These three foes are inevitable for every gardener, but here, I'll show you the proactive steps you can take to minimize their presence and how to identify and manage what does come.
In this course, I cover synthetic and organic principles, but I focus on organic treatments and explain why those natural controls or products can make such a difference - on the success of your garden and for our environment. You don't need a bunch of expensive products. In fact, some of those products can do more harm than good. I'll show you what matters and how to implement these steps in your garden.
When it comes to pests, diseases and weeds; there is a lot of bad information out there. It can be challenging and confusing to know what to do and what not to do. Make no mistake, there's no such thing as a garden that is completely free of pests, diseases or weeds. You will have some of these problems every season.
As a national gardening TV host and recognized expert for nearly two decades, I'll be your guide to to make sense of it all and understand the easy (and often free) steps you need to know. I've got you covered here in the Master Pests, Diseases and Weeds course presented by joe gardener Online Gardening Academy™.
Here's a sneak peak:
Your Instructor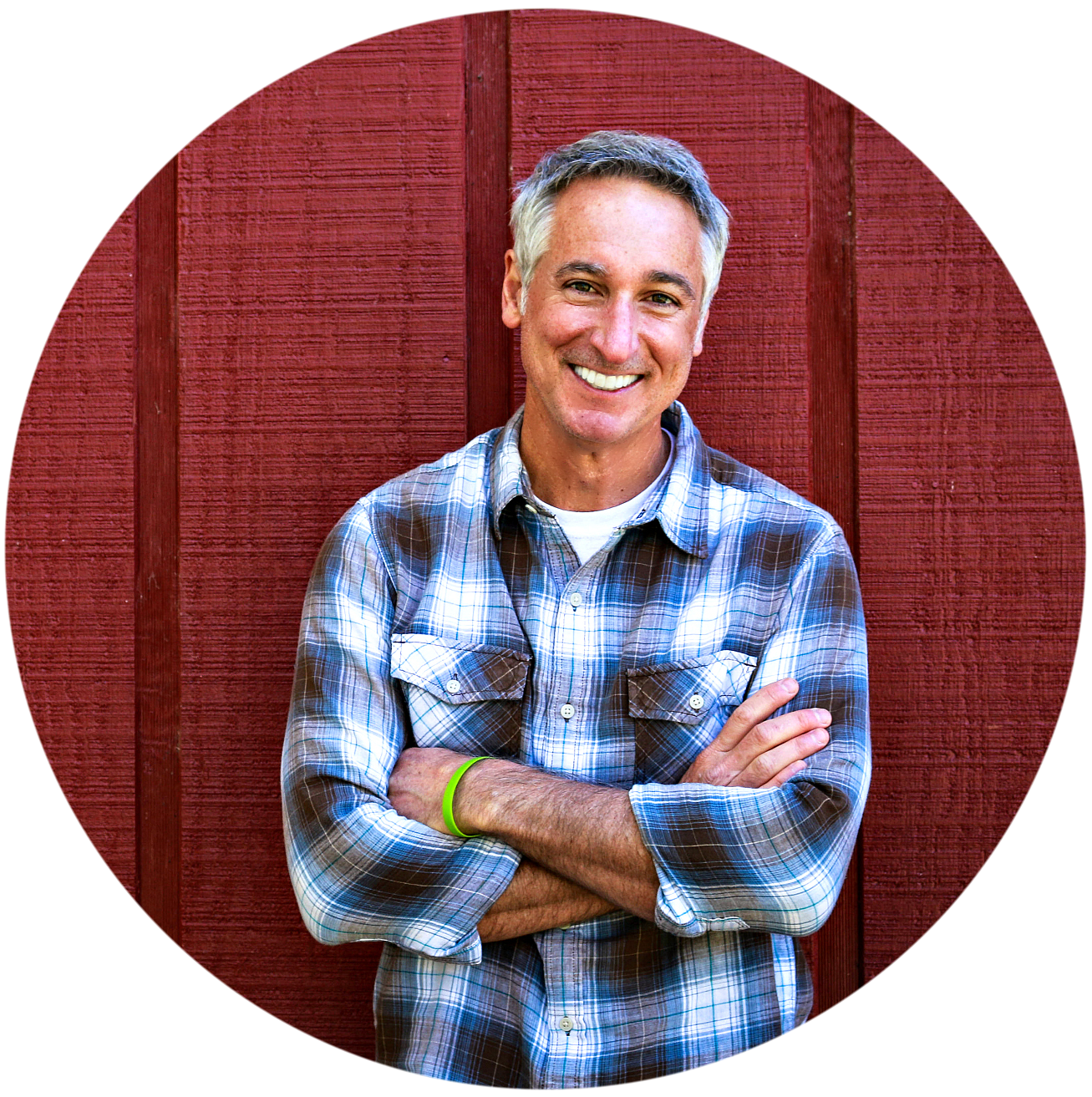 Joe Lamp'l (aka joe gardener® and founder of joegardener.com) is one of the country's most recognized and trusted personalities in gardening and green-living. That passion for living a greener life is evident to a nationwide audience who watches Joe in his current role as Creator, Executive Producer, and Host of the Emmy Award-winning PBS series, Growing a Greener World® and previously as host of Fresh from the Garden on DIY Network and more. Joe also shares his know-how on NBC's TODAY SHOW, ABC's Good Morning America, The Weather Channel, and through his popular books, podcast series (The joe gardener Show), and more. Past awards include: The American Horticultural Society selected Joe as the recipient of the Society's B.Y. Morrison Communication Award, which recognizes effective and inspirational communication—through print, radio, television, and online media. A multi-award winner for Best On-Air Talent for Television by the Garden Writers Association, and The Taste Awards for, Breakout Storyteller of the Year, and Best Environmental Television, Series, Film or Video, and Best Branded Television Series in 2016. Joe is deeply committed to "growing a greener world" through his television series, websites, podcasts, online learning, books (including The Green Gardener's Guide), and more.
After enrolling, you have unlimited access to the course sections - and the bonus materials for as long as you like - across any and all devices you own.
Lifetime access - there will never be a renewal fee for this course.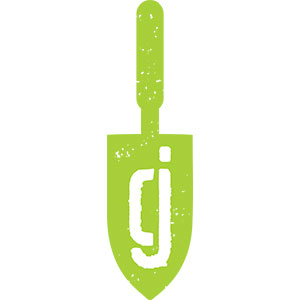 Feedback shared by some of our students:
"This was the most valuable class I've taken for the backyard gardener, including the Master gardener class. You are the BEST out there! I can't say enough great things. I got so much more out of this class than I expected. I'm really looking forward to what's coming. I will not hesitate to take another in the future." - Liz D. - Oregon
"What a great course. I saw damage on my broccoli and because of this course knew right away what to look for and how to try and stop it. So far so good. You provide tools to help with further exploration and reference that has really come in handy. Can't wait for the next two courses! Thank you!" - John R. - Connecticut
"I felt like I got explanations for the 'whys' and 'hows' that made sense. Gardening the same 'ol way because you've always done it that way or that's just the way you were taught is why it can be so frustrating. But understanding the purpose behind doing things and implementing the right methods for your particular garden is priceless." - Sandi G. - Georgia
"The course was great. It got me to look at what's happening in my garden much more closely and try some treatment options that I may have been too intimidated to try before. Fantastic job, Joe. I took your Beginning Gardener Fundamentals course and thoroughly enjoyed both." - Adam G. - Wisconsin

"Oh my goodness this is exactly what I needed. I've been gardening for 20 years. But only growing vegetables for about six. You have helped me so much. I have taken gardening class and landscaping classes, but your courses were more helpful to me. I spent more money taking classes at the College, and didn't get as much information in a whole semester as what you gave to us in these modules." - Rachel T., California
"The phrase "Joe Gardener" does this, "Joe Gardener" does that has been repeated many, many times this year as I share the information that I've learned from these courses. Can't get enough of your courses!" - Mary T., Virginia
"You listed solution options with pros and cons to help me make informed decisions - Excellent. The online module format works perfect for my busy schedule. And I love that I can access the modules again for reference whenever I want - Excellent." - April S. - Oregon
Course Curriculum
Master Pests, Diseases and Weeds
Available in days
days after you enroll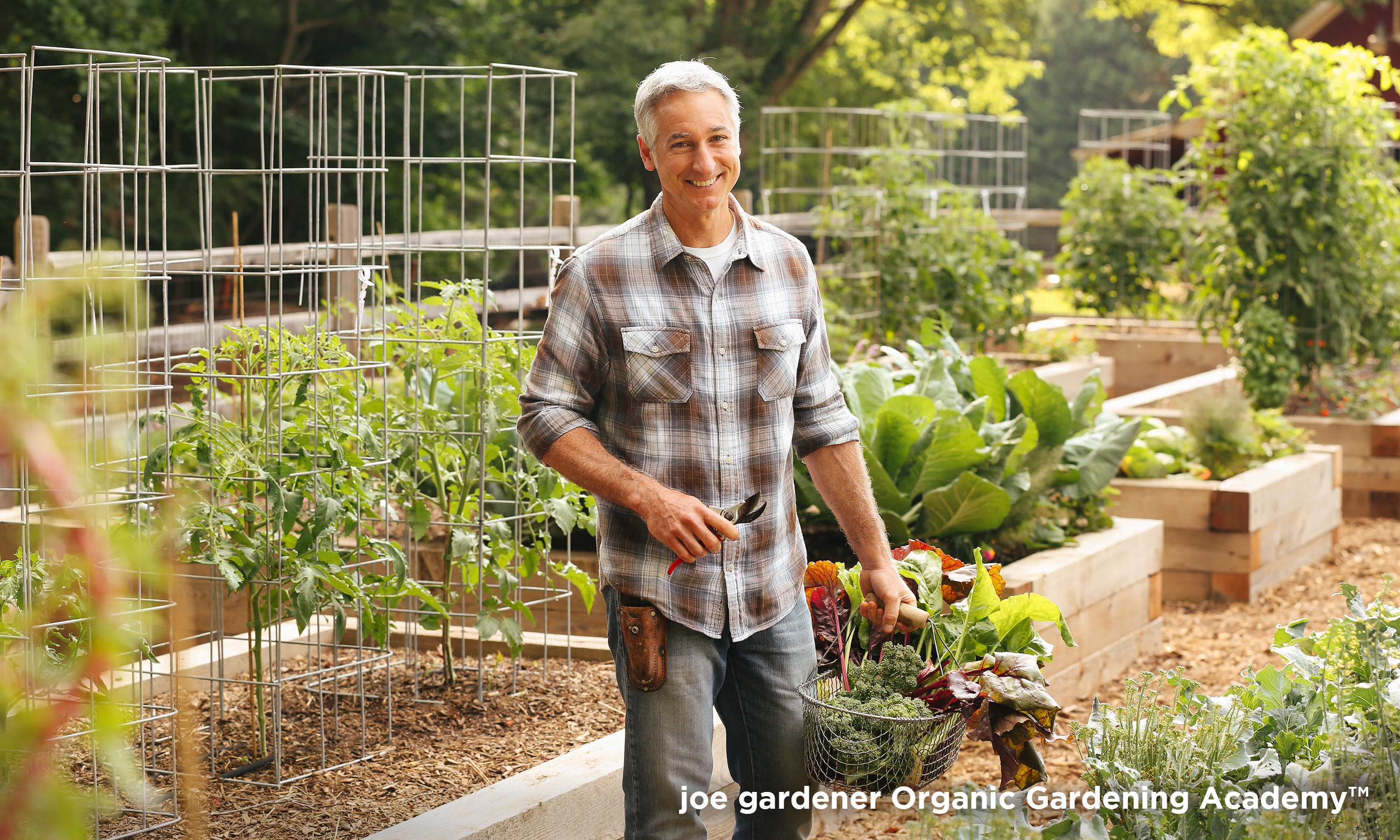 These are just a few of my 16 raised beds in my Atlanta-area garden. I grow in and harvest from these beds 12 months out of the year.

Frequently Asked Questions
When does the course start and finish?
The modules and bonus materials of the course will be open to you immediately once you've enrolled. Move through them at your own pace - but don't wait too long. Those pests, diseases and weeds take advantage of every day!
How long do I have access to the course?
How does lifetime access sound? After enrolling, you have unlimited access to this course for as long as you like - across any and all devices you own. Even better - as we continue to upgrade this course with updated content and video enhancements, you'll continue to have full access - no extra charge!
What if I am unhappy with the course?
We would never want you to be unhappy! If you are unsatisfied with your purchase, contact us in the first 15 days and provide us the completed worksheets (these are short worksheets provided with each module) and provide a brief reason to help us learn why you don't feel this worked for you. We will give you a full refund.
Will I receive bonus materials or anything else as part of this course?
Yes! You will receive bonus materials - including how-to videos - and I'll continue to answer your followup questions in the course forum here throughout the season. I can't wait for you to begin to share stories of your healthier and more successful garden!
How long does each module last?
Each module lasts 5 to 45 minutes. I know you're busy, so I want to give you just what you need without the filler.
I'm an experienced gardener. Is this course for me?
Yes. This course is designed for gardeners of ALL levels. It takes you through and beyond the basics to some deeper principles and important controls that many experienced gardeners aren't aware of.
What if I still have garden questions after going through the course?
You can ask follow-up questions all through the season within the course website forum. You'll learn from being part of this community as you read the answers to questions from other gardeners too.
How is this course different than other online courses I've seen?
What makes this course unique is that it is created and taught by the one person, me - Joe Lamp'l, who has been teaching millions of people for over fifteen years - through television and online - how to successfully garden and manage pest, disease and weed issues. Plus, you can get answers throughout the season in the course forum. You can't get that anywhere else. This course will more than pay for itself in just the first year, because you'll better understand which products you need and which you don't.
Will this course help me no matter where I garden?
Yes. The techniques, principles and steps I teach can be applied by anyone - no matter where you live and garden. It's my goal to equip you with the information you need be proactive against and manage whatever issues are specific to your region.